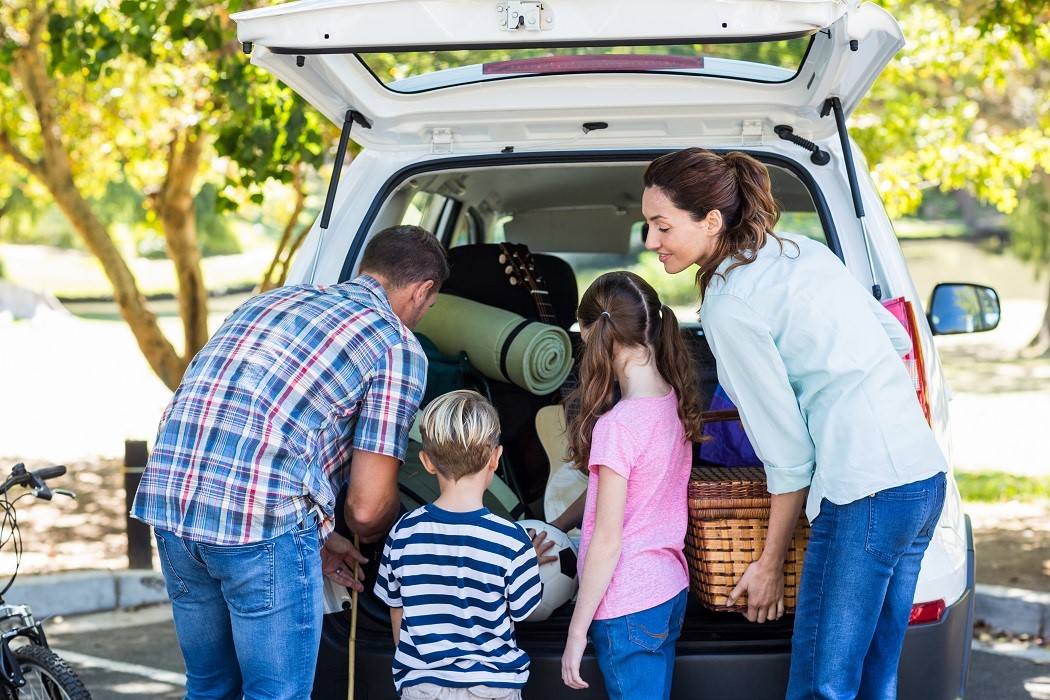 Summer is synonymous with road trips. Getting out, hitting the open road, can be a great way to relax and have some fun. Whether you're a trip up the coast with friends or touring with kids in a minivan, these 5 summer trip tips will guarantee a smooth traveling experience:
1. Have Some Car Sense
Begin your preparations with having your car checked up. Before you hit the road, visit your mechanic to:
• Replace air filter if necessary
• Ensure the battery and brakes are in good shape
• Check the hoses and belts
• Inspect your tires and ensure they are properly inflated; not forgetting to also inspect your spare
• Rotate your tires if it has not been done over 7,500 miles or six months
• Inspect and change the transmission fluid if due
• Ensure all fluids are topped
2. Bring a Paper Map
The worst case scenario for any driver is when the dreaded "no service' comes up on your smart phone, or the GPS goes out. Bringing a paper map as a backup is a great way to be prepared for those dead zones. And hey, maybe you'll discover something new, off the beaten path.
3. Make Your Must-Bring Gadgets Are Juiced
This seems rather obvious, but don't forget your chargers! Your phone, GPS, camera, and other electronic devices won't run forever. So when you're doing that last "did I forget anything" check, make sure all your necessary chargers are in the car, ready to go! (Extra handy is a universal car charger, so you'll never have to worry about going dead on the road.)
4. Bring an Emergency Kit
Just to be on the safe side, bring along an emergency kit. Stick it in the back of your trunk, and make sure you include:
• First aid kit
• Rope
• Blankets
• Jumper cables
• Roadside flares
• Tool kit
• Plastic tarp
• Hand sanitizers
• Flashlights and batteries
• A well-inflated spare tire, jack and lug wrench
• Bottled water a and some energy bars
• Duct tape
• Plastic trash bags
And, of course, once you've made your kit, don't forget to put it in the car!
5. When There Is an Emergency
After all your planning, what happens when your car dumps you on the side of the road?
First, try to push your car off to the edge of the road and put on hazard lights. Park your car and put up the emergency brake, pointing the wheels off the road. Also, ensure that your emergency phone numbers are saved in an easily retrievable way. (Pen and paper can be your friend!)
If it's OK to get out, put on flares around 50 feet off the car to prevent oncoming drivers from ramming into your car. You may be safer staying with your car while you wait for help.
If someone strange pulls over to offer help, remain in your car, with locked doors. Slightly roll down your window and politely reject their offer - let them know you've put a call through for help.
With these vital tips your summer road trip is bound to be a remarkable one, ensuring optimum safety, as you relish every moment with family and loved ones.